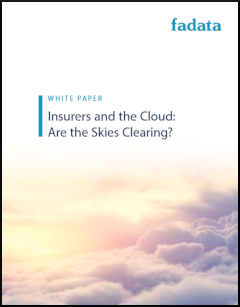 Insurer attitudes toward the cloud are changing. Cloud drivers in a digital era are more pertinent than ever before. What are the largest factors driving cloud strategies? In this white paper, we will explore:
Financial services cloud adoption: where are we now?
Which new factors are driving cloud adoption?
How is the assessment of cloud adoption risk changing?
Perceived risks of cloud adoption
The classic drivers of cloud adoption remain strong but the need to rapidly deploy digital engagement and analytical technologies is quickening the pace.
Complete the form to download your copy now